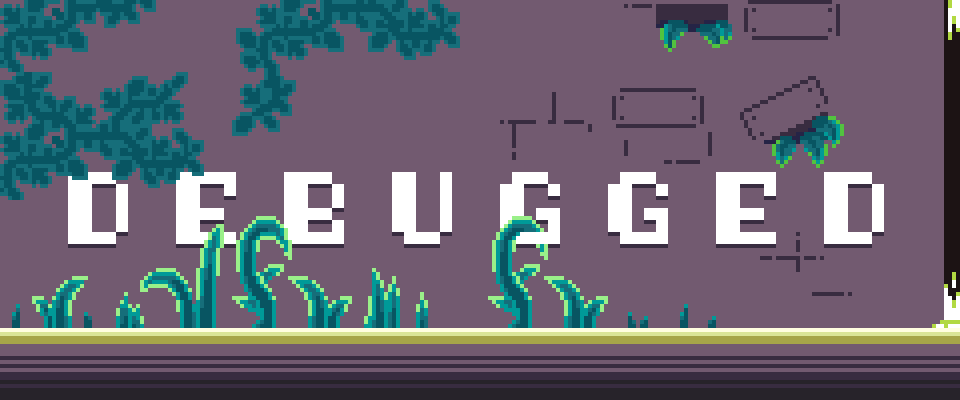 DEBUGGED
Will you escape, or will you be DEBUGGED?

DEBUGGED is a roguelite platformer, where you play as a program bug trying to escape the debugger--a maze-like dungeon filled with other hostile bugs. At the start of each escape attempt, choose one of three starting abilities, each with drastically different playstyles and unique upgrades.
Controls

Arrow keys to move
Z to interact
Z and X to use abilities
Credits
aurora (me) @gg_auroras: Programming, Music, Decorative Sprites
spoonsweet @spoonsweet1: Bug/Item/Platform Sprites, Color palettes
Music
You can listen to the game's OST on my SoundCloud! Click here for the playlist.
Resources Used
Godot Engine v3.3/3.4 (GDScript) - For creating the game
Aseprite - For making sprites
LMMS - For making music
The Essential Retro Video Game Sound Effects Collection by Juhani Junkala
Dialogic - For creating dialogue

Pizel by CopheeMoth - Font used
This game was originally created as a part of Game Off 2021. I do plan to update it in the future. There's so much content that I wasn't able to create in just a month!